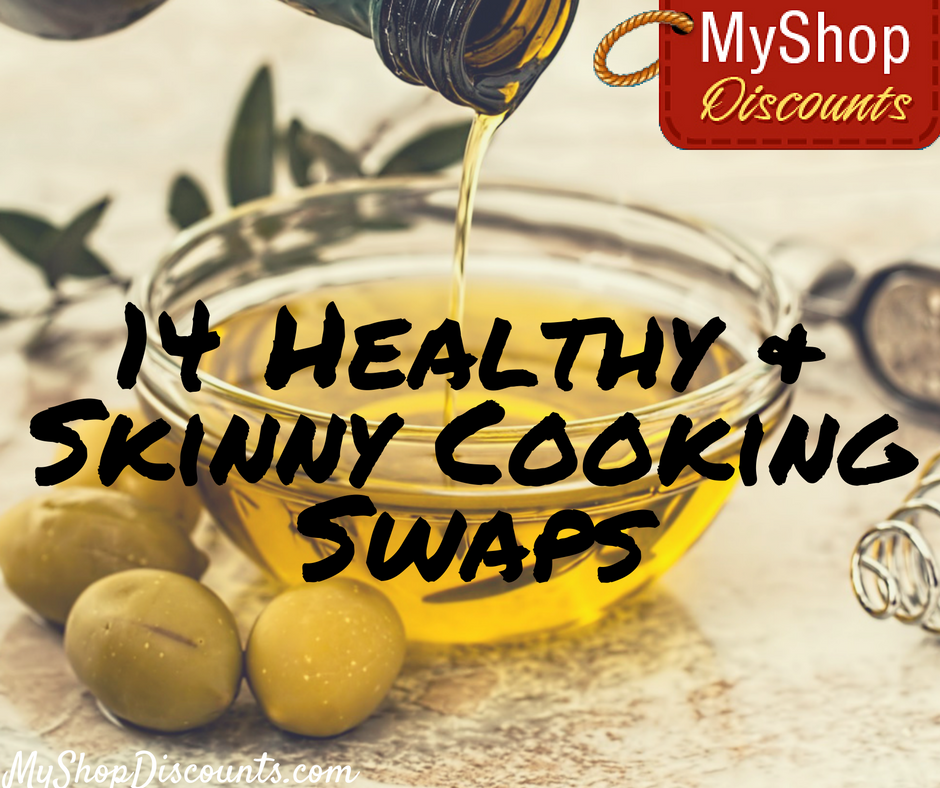 It's that time of year when there's a lot of cooking and a lot of eating. Which inevitably leads to the time of year when everyone vows to lose weight and get fit. Here's an idea: How about cooking and eating, but making some smart substitutions so that you don't have to struggle to lose the weight in the New Year? Here are some suggestions for swapping out ingredients for some smarter and healthier alternatives. Instead of:
Breadcrumbs: Use oats or crushed bran cereal for less fat and more nutritional bang for your buck.
Salt: Keep an eye on your sodium intake and sub salt with a sprinkle of citrus juices (lemon, lime), spices, or herbs.
Butter: Instead of slathering butter on your bread or toast, try some avocado puree and you'll save 75 calories per tablespoon.
Oil in baking: Swap out half the oil in the recipe for unsweetened applesauce. You'll get the moistness you want with way less fat and fewer calories.
Frosting: Frost your cakes with marshmallow fluff and save on fat.
Cookie crust: You can have your cookie crusted pies and eat them, too, if you use graham crackers instead of more caloric cookies. Use low fat graham crackers for even more calorie savings.
Pasta: Believe it or not, whole grain pastas are better than they ever were, and so much better for you than regular pasta. If you want to ditch carbs altogether, replace your pasta with spaghetti squash or spiralized zucchini.
Tortilla wraps: Lettuce leaves are a crunchy and fresh substitute.
Ground beef: Use lower fat ground turkey instead.
Regular soy sauce: Low sodium soy sauce tastes pretty much the same with less sodium.
Olive oil: Olive oil is good for you, but it's still high in fat. Put some in a spray bottle to control the amount.
Butter: Sub olive oil for butter in cooking.
Regular processed grains: Go with whole grains instead for more fiber, vitamin B, magnesium, zinc, and other nutrients.
Mayonnaise: Use mustard in place of mayo for great flavor with no extra fat.
These changes are not that huge, but the difference you see in how you feel and look will be! Make time to exercise as well and you'll be happy when your skinny jeans still fit in January!
If you enjoyed this article, Get email updates (It's Free)