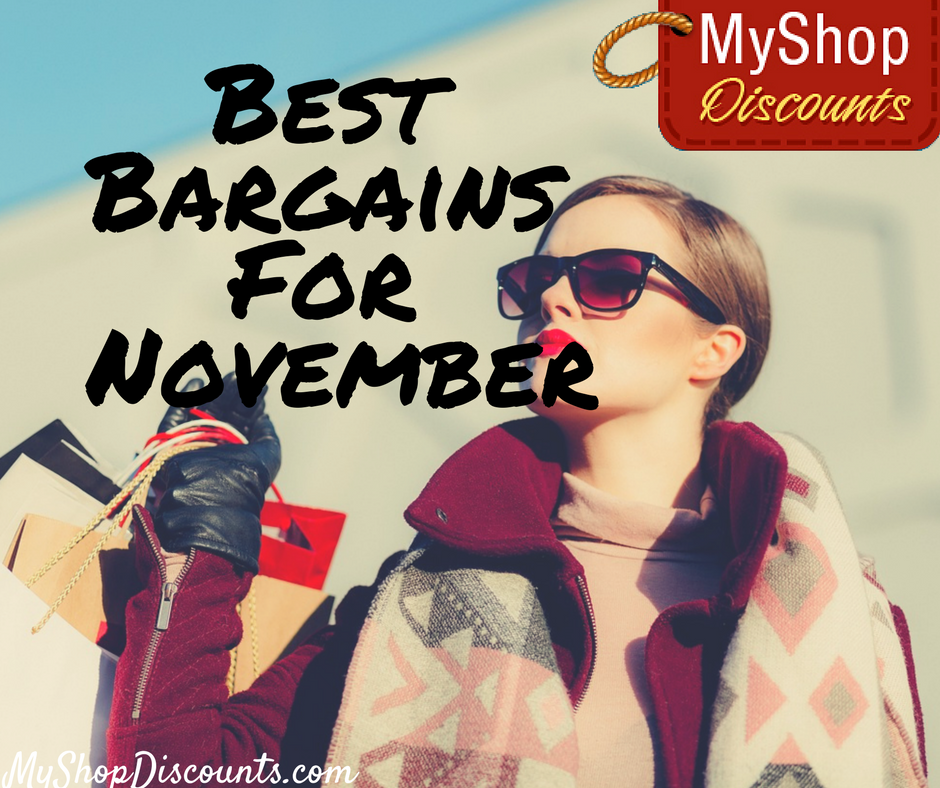 It's always a good time for shopping, and always a good time for getting a great deal! The trick is knowing when you'll find the best prices on specific items, so here's a rundown on where the bargains are for November:
1. Wedding dresses.
If you're planning a wedding in the next few months, now's the time to shop for a dress. Stores need to make room for new stock and put current stock on sale, so you can get good deals on wedding gowns and bridesmaid dresses.
2. Tools.
We're in a slow home improvement season, so stores want to give people a reason to go out and buy new tools. A great sale is a pretty good reason!
3. Home improvement services.
Again, the slow season works to your advantage, so schedule painting, carpeting, home renovations for this month and save some money.
4. Candy.
Leftover Halloween candy has to move out of the store to make room for Christmas candy. The candy is the same- it's only the packaging that changes, so stock up on candy after Halloween.
5. Costumes.
Costumes will also go on sale after Halloween, so shop for next year's costumes. Can't plan that far ahead? Buy up some costumes on sale anyway for your kids to use for dress-up.
6. Baking supplies.
Baking supplies go on sale to get ready for the holiday season.
7. Plastic wrap, storage containers, aluminum foil.
Food storage items will also go on sale to get ready for all the holiday cooking and baking that's about to happen.
8. Turkeys.
The abundant stock of turkeys this time of year allows stores to put them on sale, so you can score some savings. And who said turkey's just for Thanksgiving? Buy and extra turkey to save in the freezer for another dinner party during the year.
9. Black Friday.
A blog about saving money in November would be incomplete without mention of Black Friday savings! Wait until the end of the month for super deals on TVs, appliances, computers, and electronics.
10. Veterans Day.
The savings aren't as big as they'll be on Black Friday, but you can get some good deals on lots of merchandise at Veterans Day sales.
If you enjoyed this article, Get email updates (It's Free)