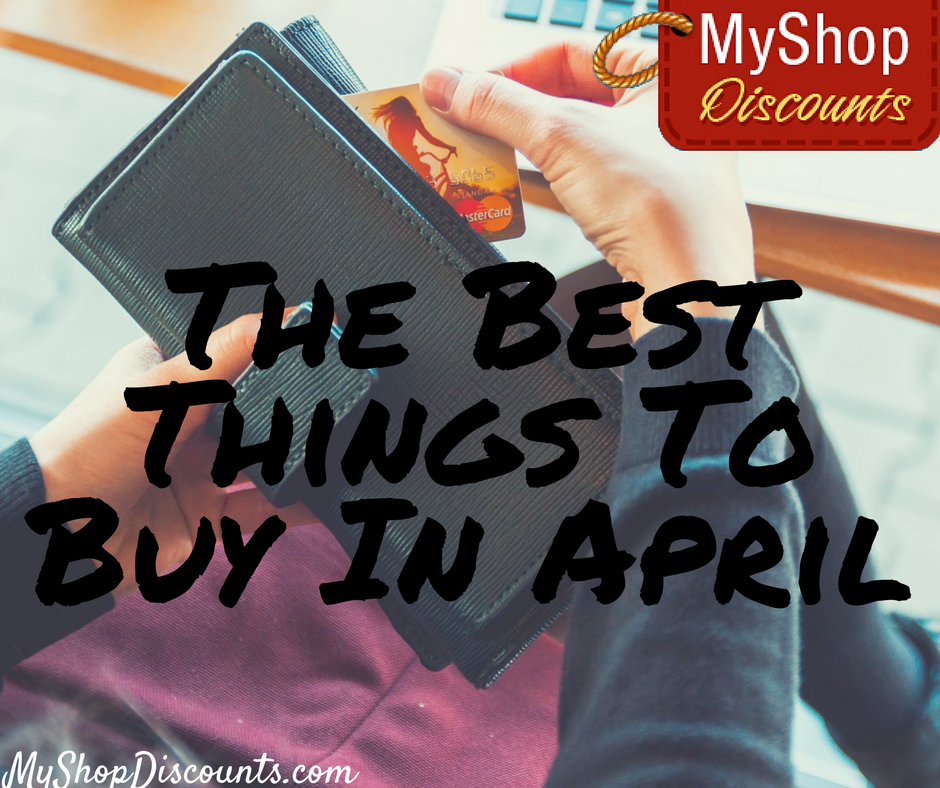 We're always looking for a great deal. We all want to save money and it's smart to know when the best sales are happening.  Here are some of the best bargains to get in April:
Thrift stores: Thrift shops are sure to be flush with new merchandise in April due to spring cleaning, and that means a great selection for you!
Travel: You'll find a lot of tax day specials and now is the time to book your travel for Memorial Day and other summer trips. Prices for travel will go up in May.
Tax Day freebies: since Tax Day is so taxing (sorry- couldn't help it!) for Americans, a lot of chain and local businesses offer special deals for that day, which is April 18 this year.
Vacuum cleaners: It's still spring cleaning season, plus stores want to make room for the new models that come in June.
TVs and electronics: Now's the time to buy these items made in Japan, because the Japanese fiscal year ends in March and they want to clear out last year's merchandise.
Car care: April is National Car Care Month, so look for deals on car maintenance needs.
Cookware: Graduation and wedding season is coming up and retailers will compete for your business.
Earth Day Promos: Keep an eye out for green deals.
Sneakers: With the warmer weather, sellers are counting on more people taking up outdoor sports and exercising.
April just started, giving you plenty of time to get in some great bargains. Good luck and happy shopping!
If you enjoyed this article, Get email updates (It's Free)