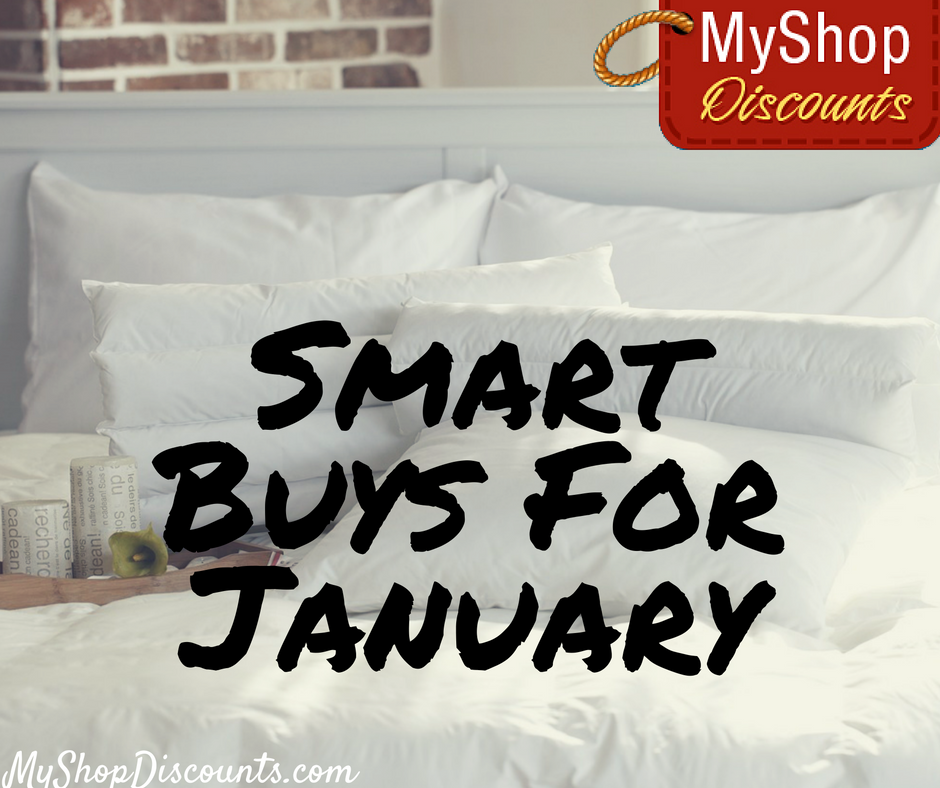 Feeling a bit down after all the holiday excitement? Think all the great shopping deals are over? Get happy, my friends, because there's a season for everything. Retailers also want to avoid a slump after the holiday shopping frenzy, so there are some great deals to be had in January! Here are the smart things to buy this month:
Gym membership: Gyms are banking on everyone's weight loss and fitness resolutions this time of year, so you can score some really great membership packages. If you can't find a deal you like, try bargaining a little- hey, you never know!
Fitness equipment: Same as gym membership, so if you've been waiting for the right time to buy that elliptical, it might just be now! And make sure you use it!
Winter outerwear: The height of this shopping season is over and retailers want to make room for spring merchandise, which means you can get a great deal on a coat. If you're shopping for kids, buy a bigger size and put it away for next winter.
Credit card promos: There are lots of offers out there with low interest rates or extra rewards points for joining.
Tax filing software/tax filing services: April 15 will be here before you know it!
Furniture: You'll find good sales on furniture and home improvement items.
White sale: Save on bedding, linens, and towels. The January white sale was originally implemented as a way to avoid a post-holiday retail dip.
TVs: New models get to stores in February and March, so they'll want to clear out current inventory.
Flooring and carpeting: Retailers offer motivation in this slow season. It's probably a great time to spruce up if you've done any heavy holiday entertaining.
Calendars: They go on sale after New Year's Day.
Jewelry: Retailers are getting you ready for Valentine's Day.
If you enjoyed this article, Get email updates (It's Free)