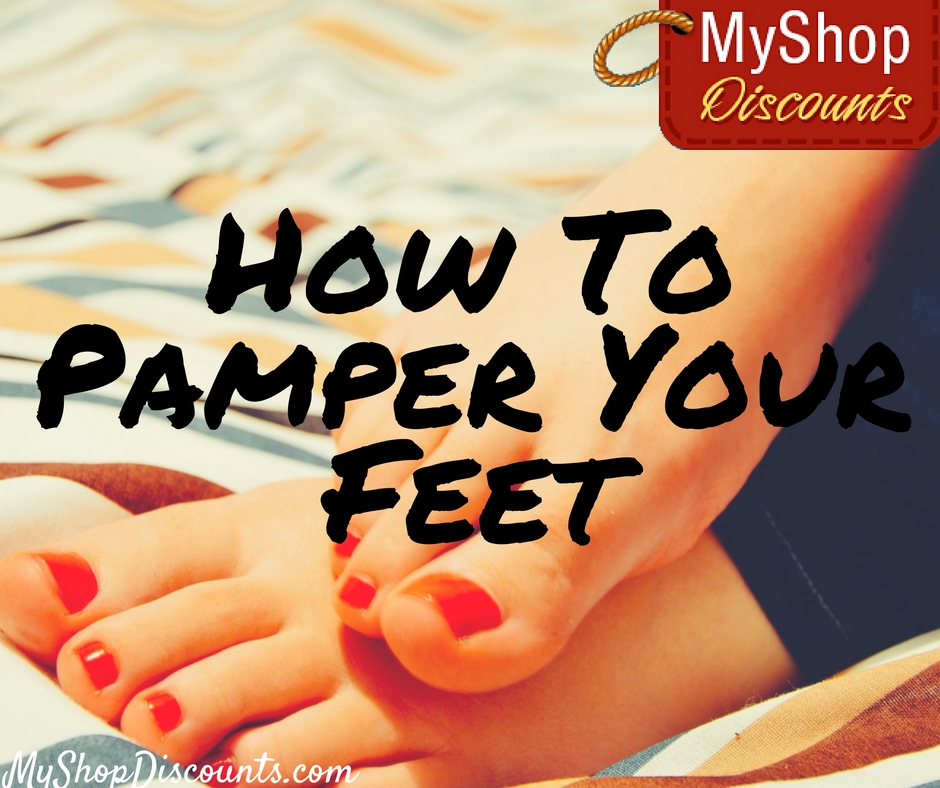 August 17 is National I Love My Feet Day, and if you think about it, our feet really do deserve our love, as well as a day set aside to acknowledge that love. Our feet take us everywhere we need to go, they support us, and give us the ability to dance. And let's not forget that without feet, how would we wear shoes?
So,  in honor of this important day let's pamper our feet in appreciation of all that they do for us. A relaxing pedicure feels like the most appropriate way to celebrate National I Love My Feet Day, and if you're watching your wallet, you'll be happy to know that a DIY pedi is easy and relaxing to do at home- for free! Here's how to do it:
Remove all old nail polish. Use nail polish remover on a cotton ball to get it off. If your toenails look yellow, rub on some whitening toothpaste, leave it on for about an hour, and rinse off. That should get your nails back to their natural color.
Soak. Fill a small tub with warm water and add any of the following: bath salts and a tablespoon of olive oil; crushed lavender and epsom salt to soothe; peppermint oil to help with circulation. Soak for 10-20 minutes to soften your feet. The best part about this is that while your feet are soaking you can't go anywhere or do much of anything else. Take advantage of this time to relax and read a book, listen to music, or catch up with a friend.
Exfoliate. Mix up some sugar and olive oil and use as a scrub to remove dead skin from the bottoms of your feet. Use a pumice stone to soften or remove calluses, and then rinse.
Trim and file. Use a nail clipper to trim your nails straight across, then smooth with a nail file. Gently file around the edges to prevent ingrown toenails.
Moisturize. Massage your feet and legs with lotion, making sure to rub onto your cuticles. Massaging on the lotion helps with circulation and helps prevent swelling. Plus, it feels great! Use a lotion with a great smell to make this even better.
Polish. Wipe off excess lotion from your nails with a little nail polish remover. Apply a base coat, two coats of your favorite polish, and then a top coat to seal in polish, keep it looking great for longer, and protect your toes.
Give your feet some VIP treatment with a pedicure, and enjoy your pretty toes for a few weeks. But don't short change your precious feet on all the other days of the year. Treat them to a pedicure every few weeks, keep them clean, moisturize, and make sure to wear comfortable shoes. Happy National I Love My Feet Day!
If you enjoyed this article, Get email updates (It's Free)