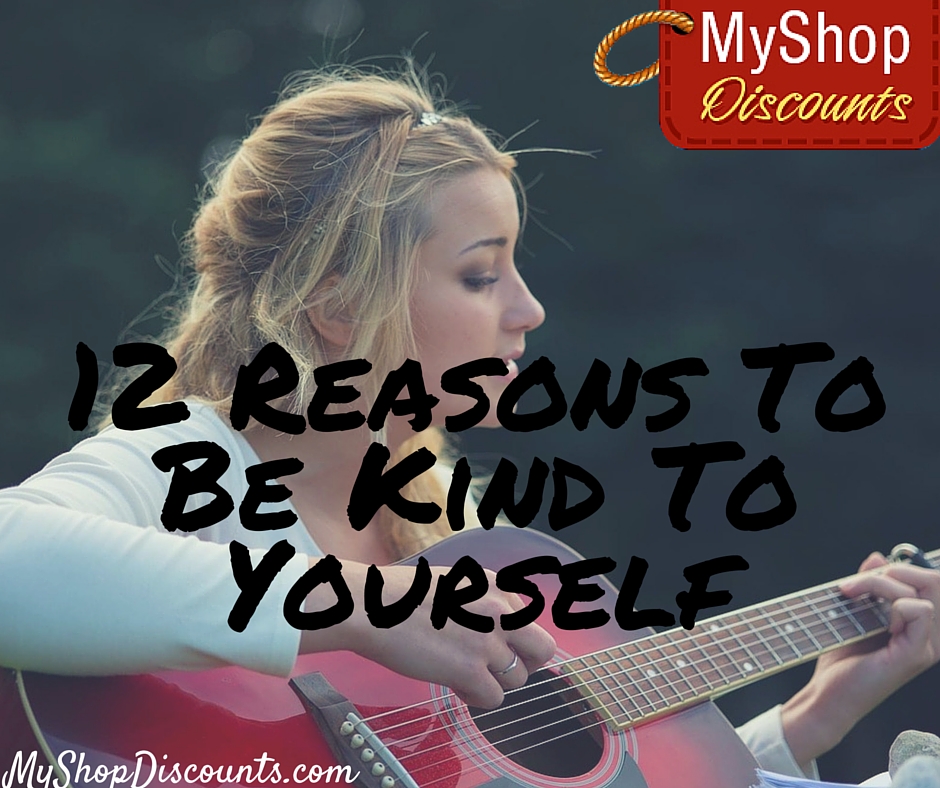 We all talk about kindness a lot: being kind to others, teaching our children to be kind, and about how kindness is way more constructive than negativity and discord. But how many of us really apply the idea of kindness to ourselves? I'm talking about being kind to yourself, which isn't always easy. If you think about it, you might find that you treat yourself to negativity more often than kindness. Well, it's time to stop that game right now! If you need some convincing, here are 12 reasons to be kind to yourself:
It's how you would treat others. You wouldn't normally be too negative to others, why would you be like that with yourself?
You are not responsible for everything. So stop beating up on yourself and focus on the good stuff.
It will make you feel better. You'll feel good about yourself.
You will learn from it. Treating yourself to kindness will open you up to lots of new things- getting you out of the negativity rut.
It will make you happy. Everyone likes to be treated nicely.
It's good for your brain. It helps enhance endorphins- the feel-good hormones
You will be healthier. Being kind to yourself means taking care of yourself- making sure you eat well, exercise, and get enough sleep.
You deserve it. Yes, you do!
You will be kinder to others. We can all use a little more kindness in our lives.
Your relationships will be better. Feeling good about yourself helps you get along better with the people in your life.
It will set you up to be positive.
It will cause others to be kind to you. You will project the attitude that you are worthy of kindness.
It's true that a little bit of kindness goes a long way, and what better place to start than with yourself?
If you enjoyed this article, Get email updates (It's Free)