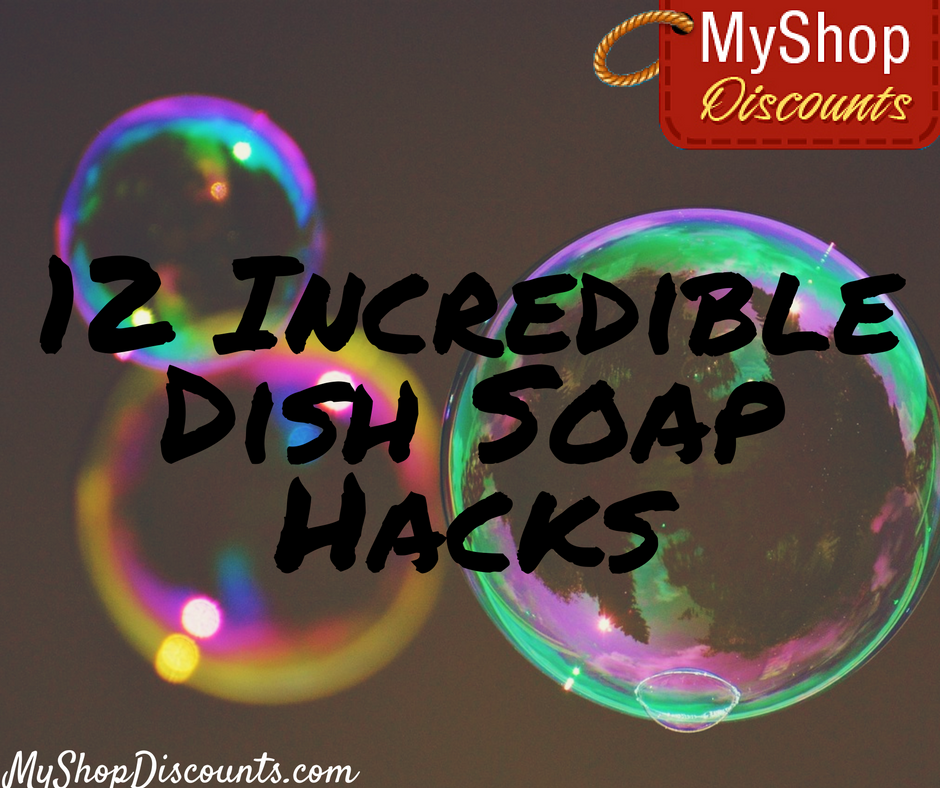 A bottle of dish soap costs just a few dollars and it's something you always have around. It's pretty much essential if you want to wash your dishes- I don't think there are any substitutes for that, though that's something to look into for another time. So since you already have dish soap, might as well make it work for you. I think you'll really love these dish soap hacks!
Hair pick-me-up. You don't want to shampoo with dish soap all the time, but it's a good idea to clean your hair with it about once a month to remove hair product buildup. Follow with your regular shampoo and conditioner.
Remove stains. Get a greasy stain on your favorite shirt and you can pretty much kiss it goodbye. Used to be that way, but now you can save it! Apply some dish soap to the stain and scrub with a toothbrush until the stain is gone. Launder as usual.
Ice pack. Fill a zip-top sandwich bag with soap and freeze. You'll get an ice pack that molds to the area where it's applied and that stays cold longer. Refreeze and reuse.
Glass cleaner. Mix a few drops of dish soap and water in a spray bottle.
Lighten hair color. Did your home hair color come out darker than you expected? Wash your hair with dish soap and it will lighten it up.
Clean jewelry. No need to pay a jeweler; add a drop or two of dish soap to a bowl seltzer and get the jewelry in there. Let it sit for about 5 minutes, then swish, scrub with a soft toothbrush, and rinse.
Make bubbles. Give your kids some fun by letting them help make the bubbles, too. Follow these directions.
Make silly putty. For real! Go here to learn how.
Repel garden pests. Mix one teaspoon soap into a gallon of water. Put it in a spray bottle and spray on tops and bottoms of leaves to keep pests away.
Clean your blender. Fill your blender part way with water and soap. Cover and run it for a few seconds, rinse, and let air dry.
Clean BBQ racks.
Clean your bathroom. Dish soap is a great cleaner for your tub and sink. It removes scum and gunk without harsh chemicals.
If you enjoyed this article, Get email updates (It's Free)