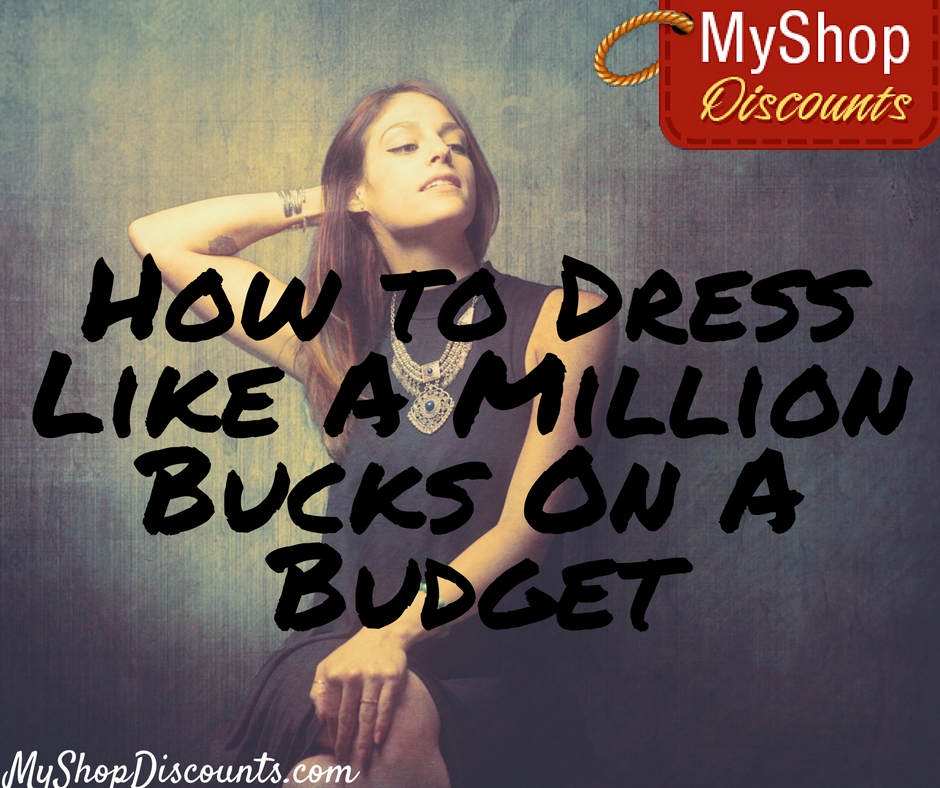 You love fashion, you love to look good, but you're broke. What do you do? Maybe you're not broke, but you're on a budget and trying to save money. It is possible to look like a million bucks without spending it, and it's not even that hard to do. Follow these tips to look your best without breaking the bank:
Sales. Know when your favorite stores are having their sales, and shop then. At the store head first for the clearance racks for even more savings. Even though most stores put seasonal clothes on sale at the end of the season, there often isn't even that much of a difference in the clothes and you'll score a great bargain. And plenty of summer items make great layering pieces all year round. Scout out sample sales to score great deals on great fashion.
Resale and consignment shops. So what if something's not new? If you love it, it looks good on you, and it's in good condition- buy it at a savings. Take the clothes you're done with and sell them- then use the money to buy new things. Shopping at a thrift shop that helps a charity is a way to shop and do good at the same time.
Accessorize. You can totally change the look of an outfit with the right accessories, and great scarves and jewelry are available at all price points.
Clothes swap. You must have friends who also love clothes but are also watching their budgets. Organize a clothing swap and everyone gets something new without spending a dime.
Rewards. Sign up for rewards programs for stores that you love and let your money work for you.
Fast fashion stores. Don't invest your clothing budget in fashion trends. That's what fast fashion stores like Forever 21 and H&M are for. Just check the quality of what you buy- you don't want it to look cheap!
Fit. Ill-fitting clothes can kill a look right off the bat, so make sure whatever you wear fits your body.
Make sure your clothes are clean. Obvs!
Grooming. Make sure your hair looks good and your makeup is classy. Your overall look goes a long way in making your clothes look great. Read this for some smart tips on saving on haircuts.
Own your look. This is the most important part of dressing like a million! Project confidence and be comfortable with your look and you'll pull everything together.
Yeah, it would be great to be able to buy and wear everything that looks good to you. I get it. But that's too easy, anyway! You can have great clothes and look your best at any budget!
If you enjoyed this article, Get email updates (It's Free)