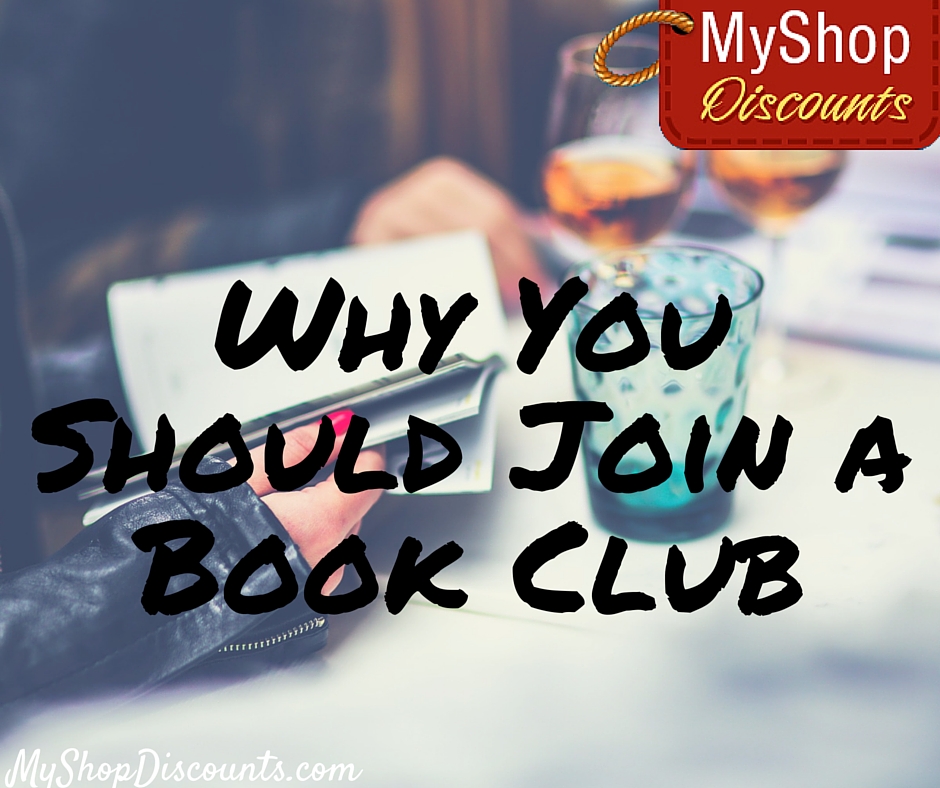 New Year's resolutions are on everyone's mind these days, and it seems to me like most of them are about losing weight and exercising more. I get it- most of us are always trying to lose a few pounds, and what better time than the new year for a fresh start? There are two other things I want to try to be on top of this year, and they are: 1) make time to do things for myself, and 2) learn new things.
And I have the perfect way to check off both of those resolutions: join a book club! Book clubs are really popular now, and have been for a while. If you're already a member of one, you probably know how awesome they are. If you're not in a book club yet, or if you're a little skeptical, read on to see why so many people love their book clubs.
A book club makes a wonderful social outlet. You'll meet interesting people and make new friends. Most book clubs meet once a month, and it's nice to look forward to getting together on a regular basis. And no matter how intellectual your group is, book club meetings inevitably run to casual chit-chat at some point. We can all use an opportunity to relax and enjoy ourselves. And there are usually snacks…
You'll read books you might not have picked out for yourself. It's a great way to explore new things and broaden your horizons. You probably reach for the same type of book or the same authors over and over, and that's fine, but you might find that you really enjoy books that you never would have thought of reading on your own.
Sometimes you really want to discuss a book you've read. Did you ever read a book you just had to talk about? In a book club everyone is reading the same book specifically for the purpose of talking it out. Reading a book becomes a richer experience with a meaningful discussion. You can sit back and absorb what the other members contribute to the conversation, or take the chance to express yourself.
You learn things. Everyone knows that reading is a great way to learn new things, and it's not limited to text books! (Thank goodness!) A novel can teach you about new cultures and explore issues that you don't come across in your daily life. And you'll learn interesting points of view from your fellow members during your book discussion. Learning all your life helps keep you interesting, plus it's essential for brain health.
It's free entertainment. Think about it- you can borrow or download a book for free from the library, and there's no admission fee to a night out with friends! Sounds like a pretty good deal to me! There is usually a rotation of hosting duties, so you'll probably have to set out some snacks and drinks once every few months, but with some planning, you can host a nice get-together and still stick to a budget. And speaking of learning- you could learn some delicious new recipes from other members' spreads.
To join or start a book club, check on community boards, local bookstores, or ask your librarian. You can also just mention it to some friends and spread the word. And keep in mind that a group made up of people who are all alike might not make the best book club; it's good to hang around and talk with people who are about your age, in a similar stage of life, and like minded, but for a really great book club it's better to have a mix. It makes it way more interesting! And I just thought of something else that's great about book clubs: setting a good example for your kids. Seeing you get excited about reading will show them reading is cool!
Are you in a book club? Let us know what you're reading!
If you enjoyed this article, Get email updates (It's Free)