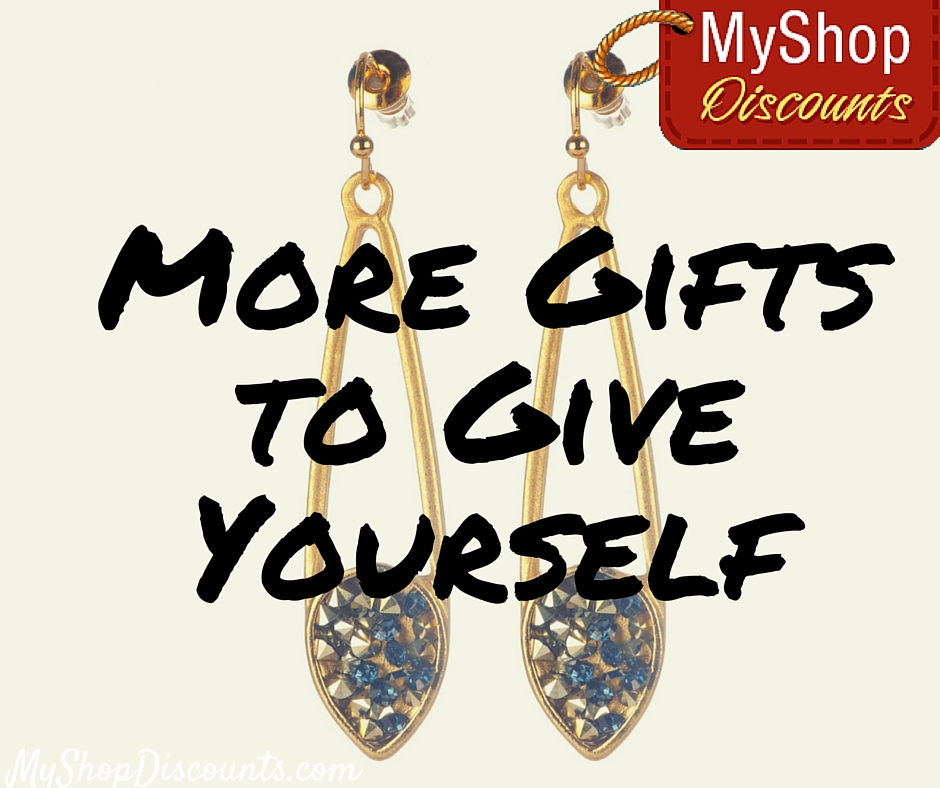 I hope you liked my last post about gifts to give yourself! I know I thought it was pretty good. In fact, I thought it was so good that I thought up 6 more gifts to give yourself. So do it – because you deserve it!
Classes. Is there something new that you've always wanted to learn, or something you'd want to do for fun? Sign yourself up for classes and expand your world a little. Some suggestions: cooking, writing, comedy, acting, dancing, figure skating, language, sewing.
Subscription boxes. With a subscription box you get a new gift every month. There are gift box subscription services in so many categories- makeup, coffee, crafts, fruit- that you'll have a hard time deciding which one you really want. Click here for some ideas.
Dinner out. Are you the one who's responsible for the meals in your home? If yes, I can't think of a better gift than a dinner out. That means no planning, shopping, prepping, or cleaning for you. I'm certainly in for that!
Perfume. Go and treat yourself to a new fragrance. This is a really worthwhile gift because a new bottle will last you a very long time, and every time you spray it on you'll remind yourself about that time you thought you were special enough to give it to  yourself.
A fabulous piece of jewelry. If you're budget allows for the real stuff, by all means- splurge! But you don't have to spend so much to get a beautiful piece of costume jewelry, and it will go very far to spruce up your look and give some zip to an old outfit.
The perfect mug. I wonder if everyone knows this, but coffee really does taste better when you drink it out of the perfect mug. Get one that feels good in your hand, or one that has an image or slogan that makes you smile. Give yourself the mug that will enhance you enjoyment of your coffee.
What do you like to treat yourself to? Tell us what gifts you're getting yourself this holiday!
If you enjoyed this article, Get email updates (It's Free)