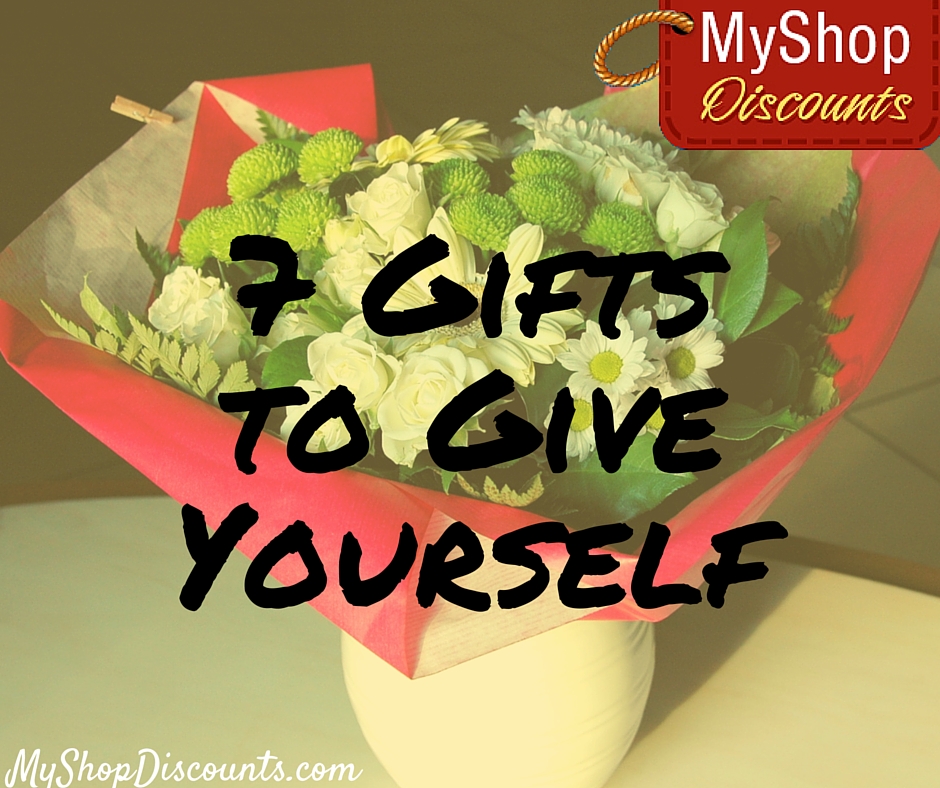 Did you finish your holiday gift list yet? Did you get everyone? Are you sure- really, really sure that you didn't forget someone? Someone important? Like yourself, maybe? At this busy time of year, when so many of us are busy with family and creating the perfect holiday for our loved ones, it's really important to take a moment and think about what we need to make ourselves feel special.
Here's a list of 7 simple gifts to give yourself. So on and treat yourself- you deserve it!
Take a walk. Take some time to get away for a little while from everyone else's needs and demands and focus on you! Walking is a great thing to do during a break- the endorphins (feel-good hormones) that your body releases when you exercise will energize you, soothe you, and clear your head.
Go get a manicure. Going for a mani is one of my favorite easy indulgences. You're being pampered, you're forced to just sit there and do nothing else, and the final result lasts for about a week. Choose a nail polish color you love and you'll smile every time you look at your hands. If you have a little more time splurge on a mani-pedi!
Go to a movie. Yeah, you can watch a movie at home, and if that's all you can manage, then do it and enjoy it! But if you can get away for a couple of hours go out to the movie theater and treat yourself to popcorn!
Give yourself some flowers. It's always nice when someone sends you flowers, but you can also get them for yourself. Go to the florist and have fun picking out a bouquet that makes you happy, or call in and order a special delivery to yourself.
Redecorate a room. Does your bedroom or office need a facelift? If a room where you spend a lot of time is in need of an update, now's the perfect time to treat yourself to it. And it doesn't have to be a major overhaul, either. No matter what your budget there's always something fabulous you can do that will make you feel good when you're there. Painting the walls (or even just one wall as an accent), adding drapes, or even some throw pillows are all easy and inexpensive fixes that go a long way.
Buy the coziest pajamas you can find. Is there anything more indulgent?
Get a fancy box of chocolate. Just like flowers- who ever said you can't buy yourself a gift box of chocolate? Oh- and don't share!
Do you get gifts for yourself? What's your favorite gift to give yourself?
If you enjoyed this article, Get email updates (It's Free)