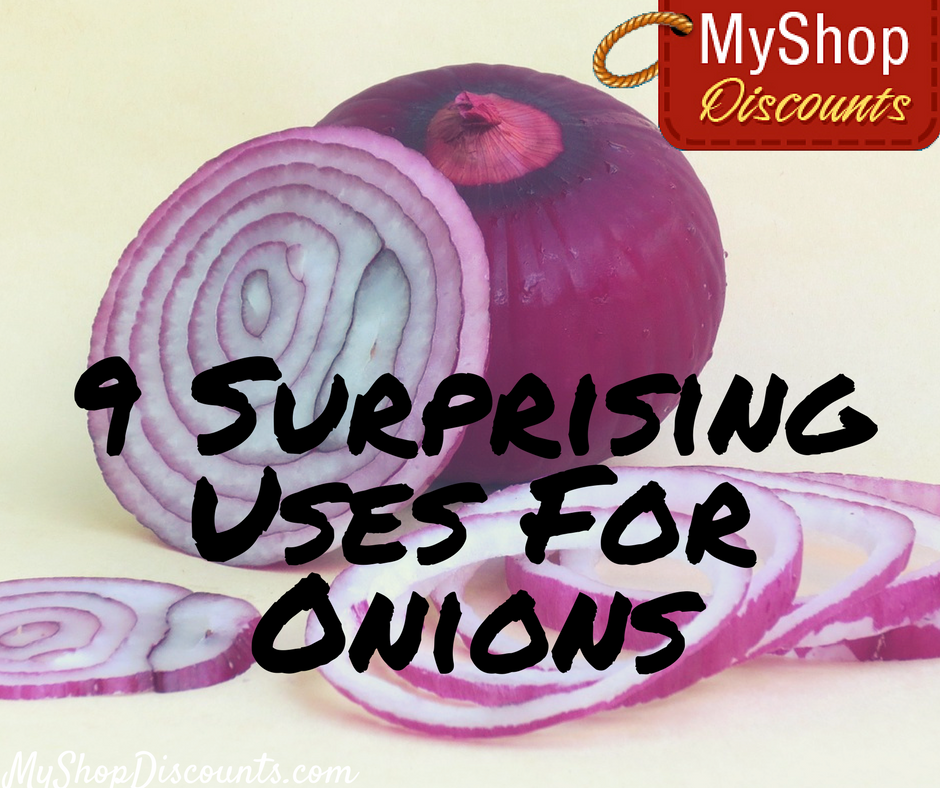 I must admit that I love onions; just the right amount of raw onions sliced or chopped into a salad takes the salad to another level of flavor. Sauteed or caramelized onions work magic on almost anything. And who doesn't love a good French onion soup? Not to mention that onions have all kinds of health benefits: they're a great source of antioxidants and may help to prevent cancer and diabetes. Impressive! But today I'm not even talking about onions as food- onions also do a great job at lots of other things you've probably never heard of.
Remove rust: Clean those rusty kitchen knives by sticking in an onion. You don't have to toss them and you don't have to use harsh chemicals.
Remove stains: Rub an onion onto fabric, rinse it out, and launder.
Bee sting relief: After removing the stinger, rub with onion or apply an onion slice. Great for picnics and barbecues.
Get rid of corns: Soak an onion slice in apple cider vinegar and apply to the corn. Cover with a bandage and leave overnight. Repeat nightly until the corn is gone.
Help remove splinters: Make it easier by taping a slice of onion to the area for about an hour before trying to remove it.
Grill cleaner: I gotta say this is my favorite! Stick a fork into half and onion, and rub, cut side down on a hot grill to clean it. Because onion has anti-macrobial properties you'll also disinfect it.
Fix burned rice: If you burned a pot of rice you can't actually "unburn" it, but placing half an onion on top of the rice can help absorb the burned flavor.
Prevent avocado from turning brown: Store an open avocado in a container with half and onion and keep it green.
Remove paint odors: I love a new paint job, but the smell is awful! Fill a few bowls of warm water and onion slices and place around the room. In a few hours it should absorb the paint smell.
What's great is that onions are very affordable, and something that almost everyone has in the house- so you're always prepared to pull off these cool onion hacks!
If you enjoyed this article, Get email updates (It's Free)