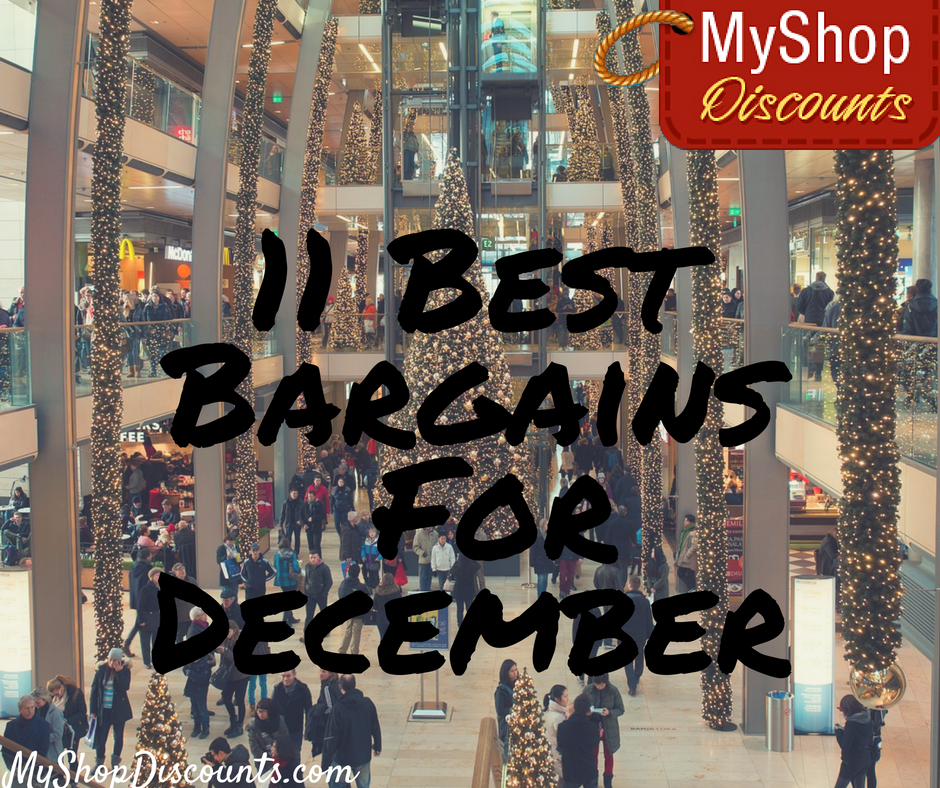 We all think of Black Friday as some sort of retail explosion of great savings, but actually, the party's just getting started! December is the best time for certain shopping and now's your time to get in on that!
Gift cards: Lots of stores and businesses offer gift cards as rewards for buying them, which literally gives you free money! Also there are plenty of discounts in gift cards from retail, restaurants, and iTunes this time of year.
Tools: Winter is not a popular time for home improvement and other DIY home projects, which is why now is the time to get good deals on tools.
Jewelry: Jewelry retailers have some heavy competition going on now and they want your business, which means you'll get the best deals of the year in December.
Christmas decorations: You'll have to wait until next Christmas to enjoy this, but if you wait until December 26 you'll get some fabulous savings on the Christmas decorations the stores want off their shelves.
Cookware: Now's the time to find the best deals on cookware and kitchen gadgets, when everyone shops for their own holiday entertaining needs and for kitchen items to give as gifts.
Toys: You'll find the best sales on toys and games as retailers push for your business this time of year.
Wedding needs: This is not a popular season for weddings, which is why you'll find the best discounts.
Champagne: Retailers will offer the best promotions on Champagne hoping to get you to their stores for your other wine and liquor needs.
TVs: If you didn't hit the stores on Black Friday you can still get a great price on a TV; sales continue through December.
Beauty items: Take advantage of good deals and promotions on gift sets of cosmetics, skincare, and fragrances.
Homes: December (and the winter in general) is not prime time for home buying- sellers know this, and if they're putting a house on the market now they might be very motivated to sell. Make your best offers and they'll be accepted.
Let's be honest: holiday shopping is still crazy and will put a dent in your wallet. But you can control the size of the dent and make sure you get the best value for your money!
If you enjoyed this article, Get email updates (It's Free)