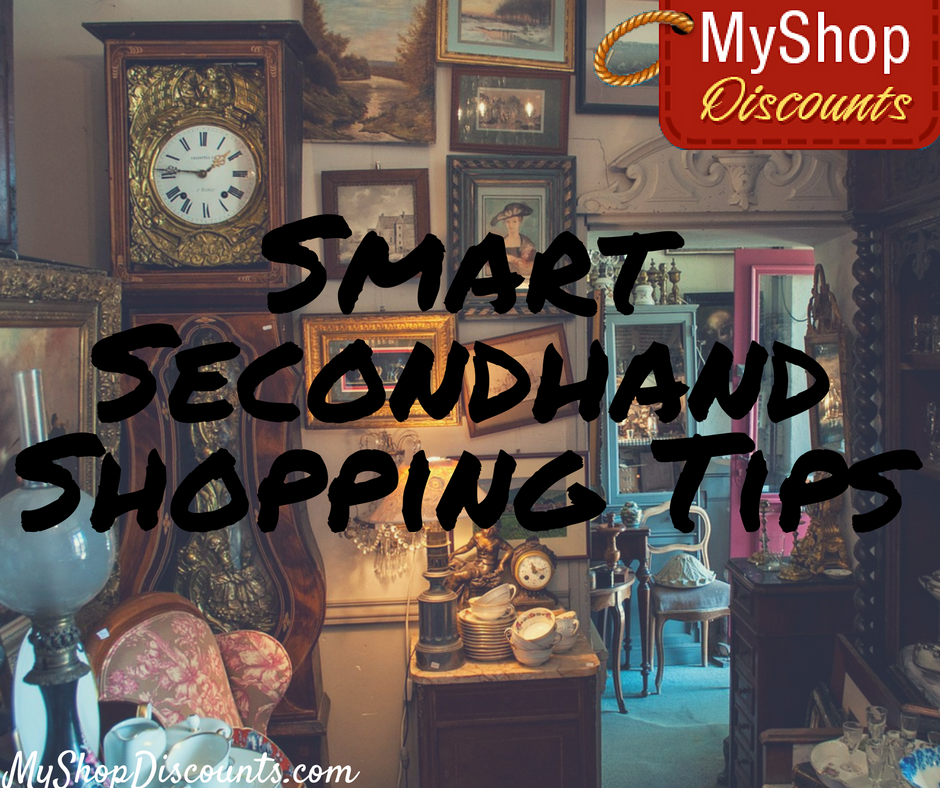 Shopping in resale stores is a smart way to save money. You can score some fabulous finds for pretty amazing prices, which is actually quite thrilling! It's almost like a challenge to see what great stuff you get and how little you pay for it. Just like with most things, though, you need to do it smartly or you could fall into some traps. Here are some smart secondhand shopping tips to help you get the best values.
Know when stores put out new stock. That's the best time to shop- you'll have the best selection and the merchandise won't be picked over yet.
Grab what you want. When you see something you think you like, take it. You'll have time to weed things out and make decisions later. If you leave something on the rack or shelf while you think about it, someone else might grab it.
Look for classics. When shopping for second hand clothes look for styles that have classic lines so you won't look dated.
Think about alterations. Small fixes are okay, but you can't completely transform a garment. Also think about how much you want to pay to fix something.
Make sure you really want/need it. Just because you can get something for a fantastic price doesn't automatically mean you should buy it. Spending money on something you don't really need or want is still wasteful. If it won't work for you, save your money.
Check it very carefully. Check for stains, tears, cracks, and other damages that can't be fixed.
Take advantage of sales. Sign up for emails and save even more when resale shops have sales.
Try before you buy. Size tags might be missing, the sizes could be inconsistent, or clothes could have shrunk. Always try on to make sure something fits you and looks good.
Set a budget. It's easy to overspend when you feel like you're getting great deals, so decide on a budget and stick to it.
Shop with a friend. A second opinion is always helpful.
Have an open mind. Try something different if it catches your eye, and be open to using things in different ways.
Dress comfortably. Second hand shopping can be hard work, so no heavy coats or bags. If you'll be trying on clothes, dress in something that's easy to slip in and out of, or that you can try on over.
Clean it immediately. No brainer.
Be friendly. Make friends with the sales staff and you might be able to bargain a little. Make a friend and you'll have someone who can look out for things you like and put them away for you.
If you enjoyed this article, Get email updates (It's Free)