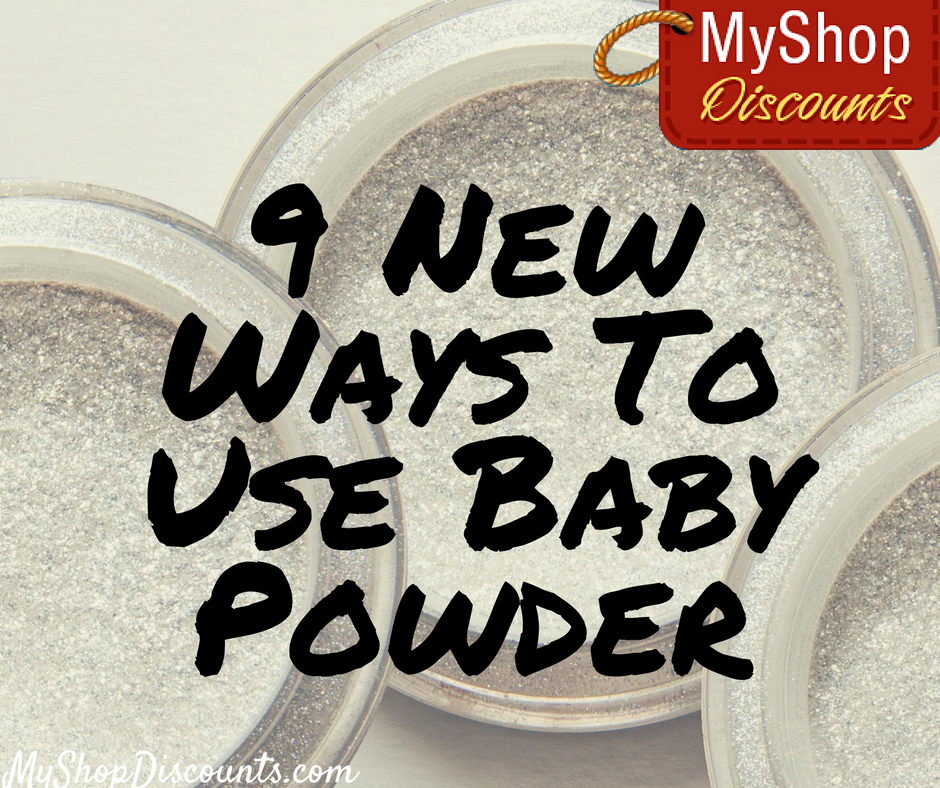 If you don't already have baby powder in your house, you'll be rushing out to get some after reading this. Baby powder is great for keeping baby bottoms dry and preventing diaper rash, but it's so much more than just that. And it's inexpensive! So take a couple of minutes to read this, and then go get yourself some baby powder and start putting it to good use! One note, though: I suggest you get the cornstarch kind, since talc has been linked to health problems.
Dry shampoo. No time to shampoo? Sprinkle a little powder on your roots and comb through. For more control, pour the powder into your hand and use your fingers to sprinkle it on. Your hair will look and smell fresh for another day.
Pet shampoo. Freshen your pet between baths.
Cool sheets. Sprinkle powder on your sheets on a hot night to keep your sheets cool and dry, and yourself feeling fresh, not sweaty.
Freshen closets. Keep a dish filled with powder in your closet to keep away musty smells.
Fuller lashes. Dust your eyelashes with powder before applying mascara for fuller, plumper looking lashes.
Remove sand. Take some powder on your next beach outing and take home less sand! Sprinkle powder on your sandy legs and brush off sand and powder.
Untangle necklaces. Tangled necklace chains won't drive you insane anymore! Coat the knots with powder to loosen them up.
Deodorize shoes. Sprinkle powder into your shoes at the end of the day and leave overnight. Shake it out in the morning and enjoy your fresh shoes.
Ant repellent. Safer and cheaper than chemicals! Sprinkle a line of powder around windows, doors, even picnic blankets, and the ants won't cross over to your side.
For just a few dollars, a bottle of powder can do so much!
If you enjoyed this article, Get email updates (It's Free)