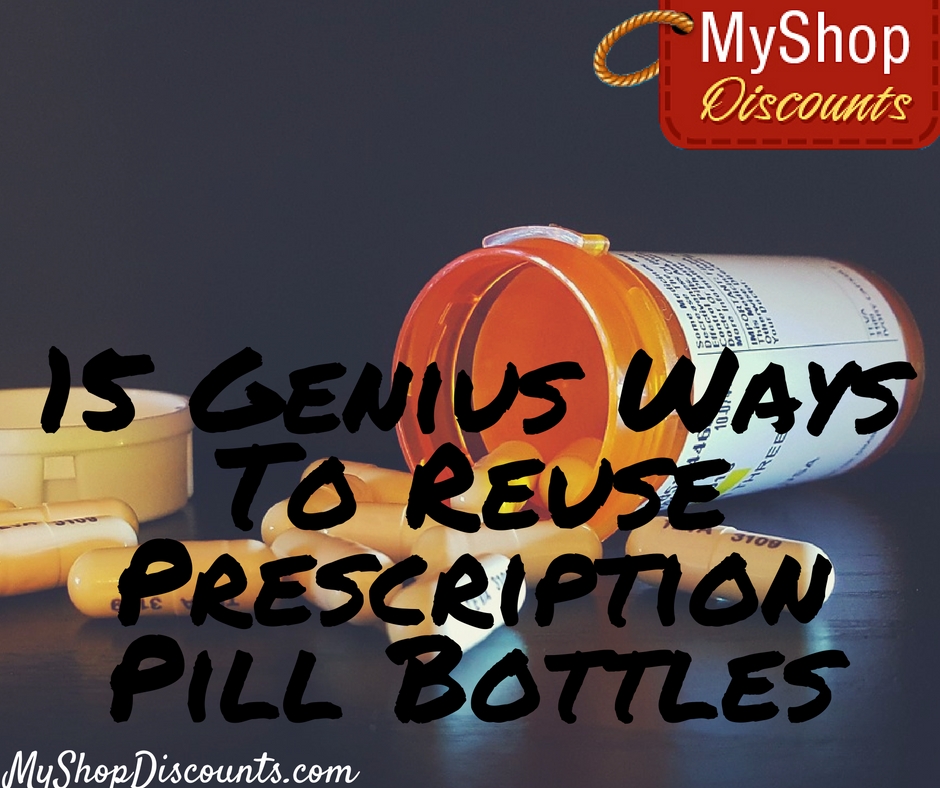 I love it when you can take something that's been used for one thing and transform it to use in a totally different way. Like old prescription pill bottles. Recycling them isn't so simple, and besides, there's something about their adorable size and perfect shape that's just calling out to be used in a new, cool way. Of course you'll want to remove the label first. Do that by filling with boiling water for a minute or so to loosen the glue, and make sure you clean the inside of any pill residue.
Coin storage. Pill bottles are the perfect size and shape for storing coins. You won't have the mess of spare change lying around everywhere, and it will always be handy when you need it. Keep them in your car or your desk. It's also perfect for kids' backpacks.
Waterproof money holder. Keep coins and bills in an old pill bottle for days at the beach or boating trips and your money will stay dry.
Snacks. Fill with M&M's or other tiny candy for times when you need a quick sugar boost (or just for a treat).
Store ear buds. You won't have to dig around to find them and they won't get all tangled up.
Non-prescription pills. They are pill bottles after all! Fill small bottles with over-the-counter pain reliever to keep in your handbag or for traveling.
Safety pins. There's always a scramble for safety pins in my house. Well, not anymore! A pill bottle is a perfect safety pin holder.
Travel sewing kit. You can fit one or two small spools of thread, a needle, and some pins for a portable sewing kit.
Bobby pins. Keep bobby pins and small hairpins neat and portable.
Travel jewelry holder. Keep small jewelry like earrings and rings in a pill bottle and save room when you pack.
Condiment containers. Store salad dressing and other condiments in cleaned pill bottles when you pack a lunch.
Crafting supplies. Keep them neat and organized in pill bottles.
Q-tips. Fill the bottle with Q-tips and keep in your cosmetics bag.
Emergency first aid. You can fit in some Band-aids, antibiotic ointment, alcohol swabs, and Q-tips and store in your car, bag, suitcase, etc.
Air freshener. Drill small holes in the lid, then fill with cotton balls and a few drops of scented oil.
Organize buttons. Designate a separate bottle for every color and  you won't have to go hunting for what you need.
It's great when you can give new life to an item that's been used for something else before, and by decorating those pill bottles you can recreate them into completely new objects! Paint them, add glitter, sequins, beads, or whatever; or just make them pretty with decorative tape- let your own creativity take over.
If you enjoyed this article, Get email updates (It's Free)