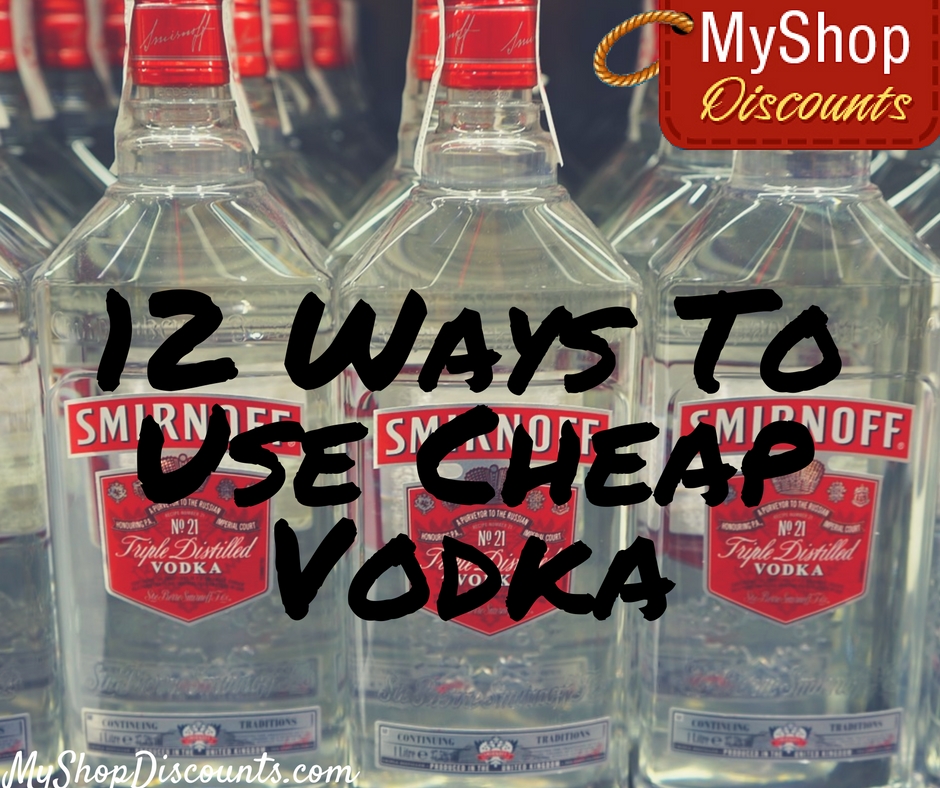 Bet you didn't know drinking isn't the only thing you can do with vodka! Of course you can always drink it straight, or use it as an ingredient in cocktails, but there are also some pretty cool ways you can use vodka around the house.
Remove odors. Spray vodka on garments to remove odors instead of sending to the dry cleaner.
Remove sticker goo. Don't you hate sticker goo that doesn't come off? Douse it with vodka and wipe it away.
Mouthwash. Make your own by mixing a few drops of cinnamon or peppermint oil into some vodka. Let it sit for two weeks and then it's ready to use!
Keep fresh flowers longer. Add one teaspoon each of vodka and sugar to the water. Sugar gives the flowers nutrients and the alcohol in the vodka kills bacteria.
Make a flaky pie crust. Instead of ice water use ice cold vodka. When it bakes more water will be evaporated, resulting in a flakier crust.
Window cleaner. Dilute vodka with water in a spray bottle and use it for a streak free shine on your windows.
Ice pack. Combine equal parts vodka and water in a zip top back and freeze. The vodka will keep it from freezing completely and you'll have a slushy ice pack that you can use over again.
Hand sanitizer. The alcohol kills germs.
Infuse. Add flavor by adding ingredient to make it interesting. Read this for instructions and inspiration.
Cure poison ivy. Pour directly on skin to rinse away the chemical that causes it to itch.
Smelly feet. Get rid of the stink by soaking feet in vodka for a few minutes, then drying. You can also spray in shoes to deodorize.
Insect repellent. Spray it on skin to keep bugs away. You can add some lavender oil for a smell you'll enjoy but that bugs hate.
Don't you love multi-tasking products? And now you'll know how to use that cheap bottle of vodka you got as a gift during the holidays!
If you enjoyed this article, Get email updates (It's Free)