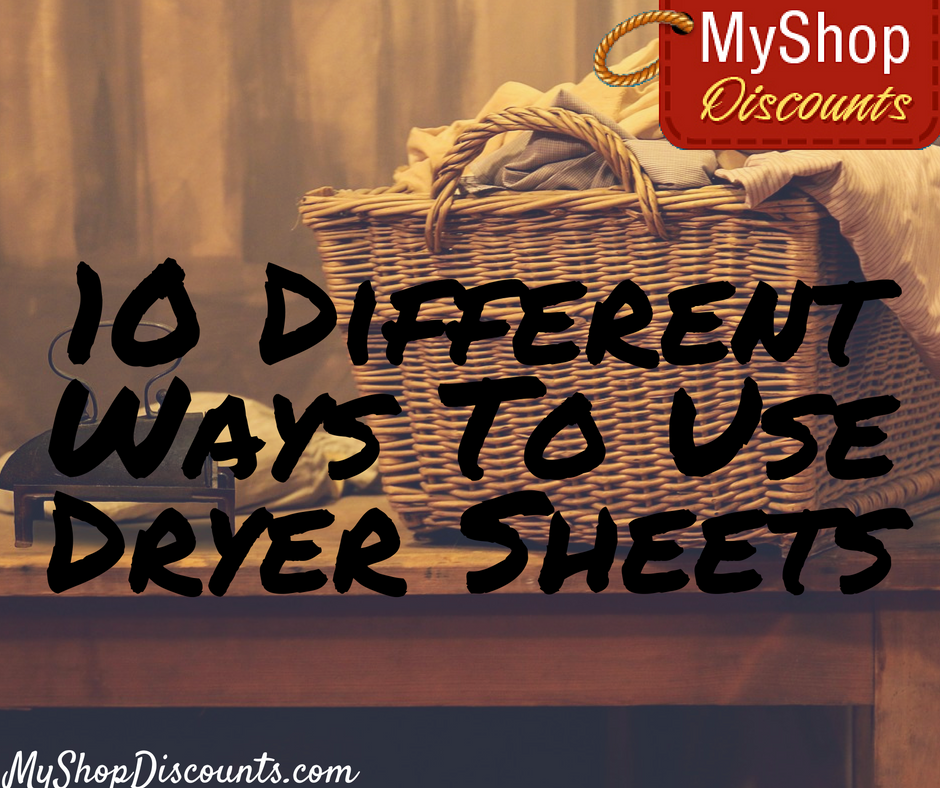 You love dryer sheets because they make your laundry smell fresh, and there's nothing like fresh, clean laundry! Since you already have them around the house, you might as well get them to work a little harder doing some other things for you. If you don't regularly use dryer sheets for your laundry, you'll be tempted to buy a box to use in these different ways. Check them out:
Repel bugs. For some reason, insects don't like the fresh scent of dryer sheets, so tuck one in your pocket when you go out and it's buggy.
Freshen your car. Keep a sheet in your car to keep it smelling fresh.
Remove static. Rub on your hair or clothes to get rid of static.
Remove deodorant marks. Get rid of those annoying white marks on your clothes by rubbing a dryer sheet over them.
Pack in your suitcase. To keep everything fresh.
Scrub pots. Place a dryer sheet in a messy pot or pan, fill with water, and soak overnight. When you're ready to scrub everything will come off easier.
Remove pet hair. Rub over carpet, clothes, chairs, and the hairs will stick to the sheet.
Clean bugs off your car. Are there bug guts all over the front of your car? Wet the car and rub over the spots with a dryer sheet.
Keep your bathroom fresh. Stuff a dryer sheet into a toilet paper roll and you'll get a burst of freshness every time you spin.
Storage. Place a sheet into storage boxes and the contents won't smell old and musty when you take them out.
I'm loving these ideas because they're all so easy, too. And you don't need the more expensive brand name dryer sheets for this to work, either, which is always nice!
If you enjoyed this article, Get email updates (It's Free)