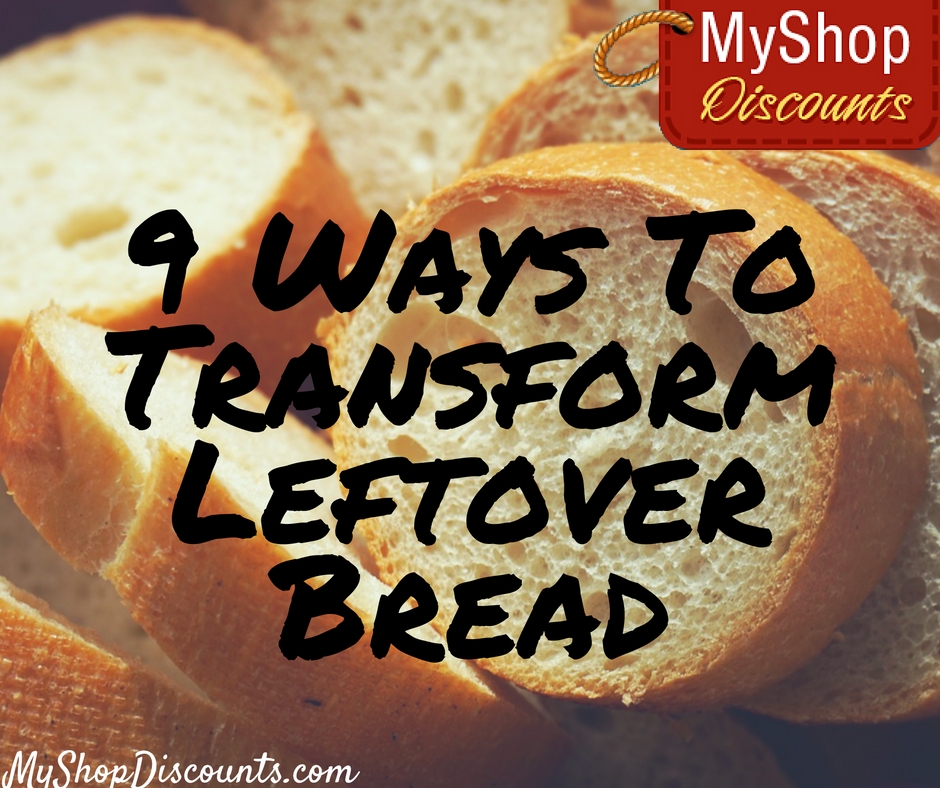 There's something perfect about freshly baked bread, isn't there? It's comforting, satisfying, and delicious. But what happens when that bread is not so deliciously fresh anymore? Do you find yourself throwing out bread and then feeling terrible about it? Well, we're here to help- don't throw that bread away! There are some really special things you can do with leftover bread- so special you might buy or bake more than you need just so you can have these treats!
Breadcrumbs: Okay, everyone knows about this, and you might not think you have enough Martha Stewart in you for homemade breadcrumbs. But think again because it's really so easy, and that much tastier than store-bought. Break bread into chunks and whir in the food processor 'til crumbly. You can toast or not before grinding, and season with garlic and herbs- all depending on your taste. Then store in a zip top bag in the freezer and use as you need them.
Croutons: Homemade croutons are so good you'll never want to buy them again, and they're actually better to make when the bread is not so fresh. Cut into cubes, toss with a little olive oil and whatever herbs and seasonings you want, and toast in a 350 degree oven for about 30 minutes, checking and tossing so they don't burn. You can even skip the oil if you want.
Bread Pudding: An easy, classic dish where your leftover bread can be the star!
Panzanella: Panzanella is an Italian tomato and bread salad that bursts with flavor, and it's perfect for the summer. Try this recipe for the Italian classic.
Bruschetta: This is an easy and yummy appetizer! Slice baguettes into thick-ish slices, brush with olive oil and toast in the oven until golden. Then top with chopped tomatoes, garlic, and basil; sautéed mushrooms and shallots; mascarpone and herbs, or anything you have around.
French Toast: Another classic way to turn leftovers into something special.
Stuffing: Who says stuffing is just for Thanksgiving? Leftover bread is the perfect excuse to make it any time of the year!
Fondue: Cut bread into cubes for dipping into cheesy fondue.
Strata: Strata is bread pudding's savory cousin, and if you've never tried it you've got to give it a whirl! Start with Food & Wine's Zucchini-Tomato Strata.
These are all really easy to do, but if you're too busy and you're afraid the bread will get moldy before you get to use it, you can save it in zip top bags in the freezer until you're ready.
If you enjoyed this article, Get email updates (It's Free)