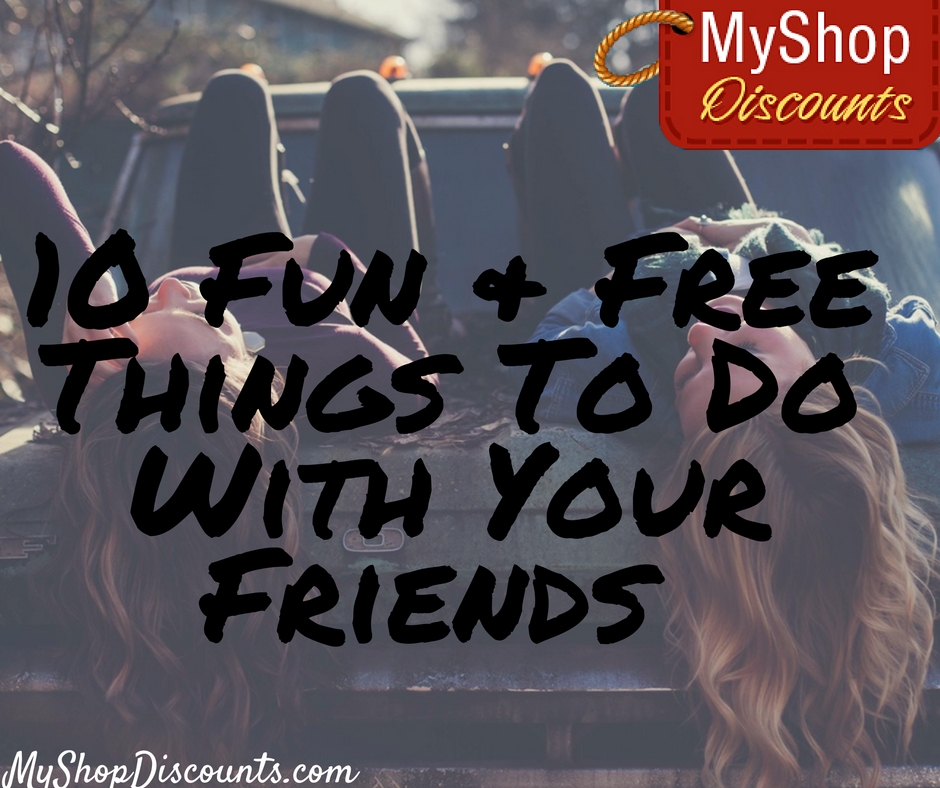 Hanging out with friends is important. We are, after all, social beings, and spending time with friends is a great way to unwind and enjoy yourself. Sometimes just sitting around drinking coffee (or wine) is all you need to have fun with your bestie, but then there are times when you want an activity to do together. The problem is that neither of you wants to shell out too much money to have fun. Since you always have a good time together you'll enjoy anything you do, and there are plenty of fun things you can do for free! Here are 10 ideas:
Potluck dinner. You don't want to spend the money on a restaurant but you can still enjoy a special meal together. Choose a theme to give it a fun spin.
Dance party. Crank up your own playlist and just dance, dance, dance! Or find some videos on YouTube and learn some new moves together.
Go for a bike ride. Good opportunity for exercise, too!
Join a book club. Most book clubs meet once or twice a month, so you know you'll see each other at least that often.
Movie marathon. Or bring out the popcorn and binge watch a series together.
Craft party. Get together and go through your Pinterest boards. Then actually make something.
Host a yard sale. Pool together all the stuff you no longer want and make some money in the bargain!
Clothing swap. Clean out your closet and get some new clothes for free.
Volunteer together. Spend time together helping others.
Free day at the museum.
Try these free activities and you'll see that you don't have to spend money to have a good time with good friends.
If you enjoyed this article, Get email updates (It's Free)