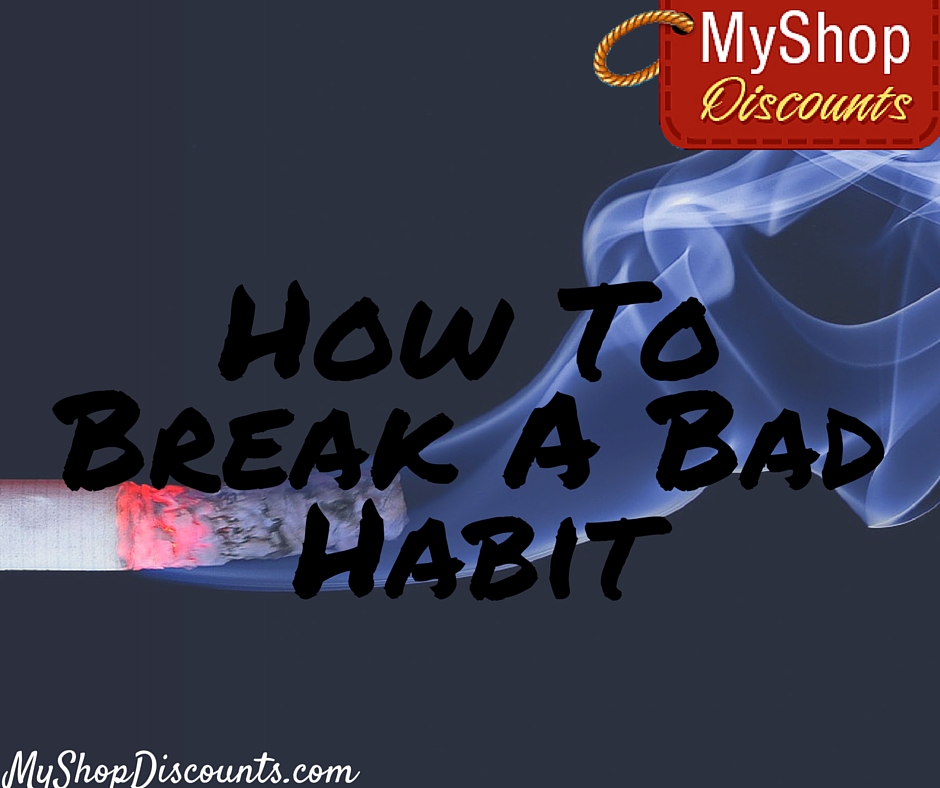 It's really important to love yourself- to be happy with who you are even if you're not perfect. Perfection is boring anyway! Self-love and all, though, don't you have a bad habit or two you really wish you could break? And that's a trap for making you feel like a failure, because breaking habits can be sooooo hard! I know all about it. But because of my love for my imperfect self and my constant quest for self improvement, I've been working hard to learn how get out of some habits that make me love myself just a little bit less. Here's what I've learned:
You have to replace a bad habit with a good one. You can't just wipe away behaviors, so you modify them. If you're trying to stop biting your nails try chewing gum instead.
Have a conscious plan. Winging it just won't work. You need to plan it out. Just be careful not to bite off more than you can chew- set small goals if the whole project seems like too much.
Find a method that works for you. Don't plan to do something that really won't work. If you're not a morning person don't plan to get up at 5 AM.
Write everything down. Your plan, your triggers, your emotions.
Avoid triggers. Once you know what can set you off, do you best to avoid those situations or people- put the fattening snacks on a high shelf. Or distract yourself when you're hit with a trigger.
Reframe your thinking. Look at your bad habits in a negative light, instead of thinking about the satisfaction you usually get from them.
Involve others. Let your loved ones know what you're trying to do. They can be there for you with reminders and support.
Reward success. Even small steps.
Visualize yourself succeeding. See yourself successfully changing your behavior and being happy about it.
Anyone who's tried to break a bad habit knows it requires a lot of hard work, often with some setbacks. Hopefully these tips can help you set yourself up for success!
If you enjoyed this article, Get email updates (It's Free)