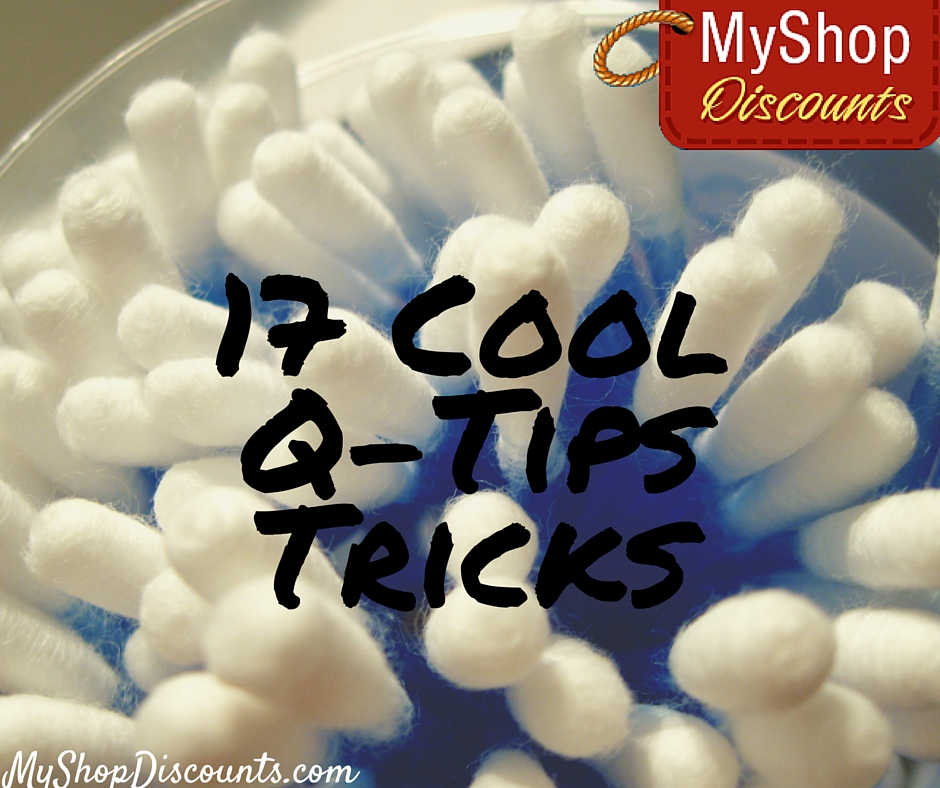 Everyone knows that Q-tips are for cleaning ears. Carefully, of course, only around your outer ear. So you probably have a constant supply of them in your house, which is great, because I'm about to open your mind to so many other ways that Q-tips come in handy every single day!
Quick paint touch-up. The small tip allows you to be precise when you only need to get to a small area.
Neat home manicure. Dip in some nail polish remover to clean cuticles after a home mani.
Clean your keyboard. There's really nothing else that can get between those keys.
Clean hair dryer filter.
Crafts. Use Q-tips to neatly apply paint and glue.
Eye shadow. Use Q-tips instead of a brush to apply eye shadow. It's more  hygienic because they're disposable, and because you can use one for each color you'll keep the colors from getting muddy.
Perfume touch-up. Spray perfume on Q-tips and put into a zip top bag for fragrance touch-ups on the go.
Aromatherapy on the go. Saturate tips with essential oils and store in a zip top bag.
Thicken eye lashes. Use to apply powder to lashes before mascara to make lashes look thicker.
Clean eye make-up mistakes. Remove small mistakes without ruining the whole look.
Unstick a zipper. Dab in olive oil or conditioner and rub on a stuck zipper.
Apply antibiotic ointment. More sanitary than using your fingers.
Root touch-up. Dip in eye shadow and apply to roots between hair coloring.
Lash glue. Use the tip of a Q-tip to neatly apply glue to fake lashes.
Remove scuffs. Dip in nail polish remover to remove scuffs from patent leather shoes.
Household cleaning. Q-tips are great for getting to hard-to-reach nooks and crannies in toys and kitchen gadgets.
Remove eye puffiness. Wet Q-tips with water and put in a bag in the freezer. Roll them under eyes to reduce swelling and puffiness.
Mind-blowing, right? And this is just the beginning, I bet. Comment if you have other great ways to use Q-tips.
If you enjoyed this article, Get email updates (It's Free)