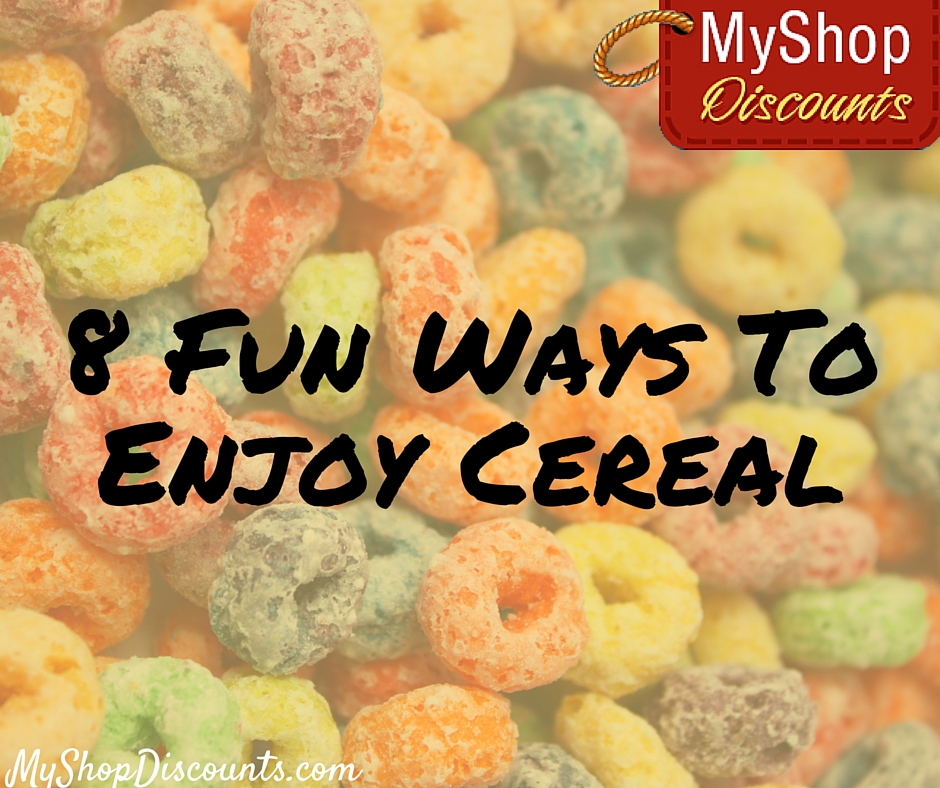 Who decided that cereal and milk are just for breakfast? I actually prefer my cereal without milk (which for some reason people think is really strange) and I don't think it should be limited to breakfast. A bowl of cereal- with or without milk- is the perfect snack at any time of the day, and in a pinch, it makes a pretty decent lunch or dinner, too. But there are so many other yummy and creative ways to enjoy cereal!
Check out these suggestions:
As a topping for ice cream and yogurt. This is not to say that ice cream and yogurt are not delicious on their own, but sprinkling on some cereal just takes it to the next level! You can even get fancy with this by layering the yogurt and cereal and adding some fruit.
As a crunchy topping for oatmeal. Oatmeal is good for you, it's filling, and it's cozy on a cold morning. But let's be honest; mushy cereal is not for everyone. If you're not an oatmeal person, try add some crunch with your favorite cereal sprinkled over the top- it's a game-changer!
Baked into your favorite cookie recipe. Gently mix the cereal of your choice into the cookie batter before baking.
As a cupcake topping. Cupcakes are hot right now, but yours will be extra special with some cereal sprinkled over the frosting.
Rice Krispies Treats. This is a classic cereal snack! Get the original recipe here.
Chocolate-Cereal Snacks. I don't have an exact recipe for this because you don't need one. Just melt some chocolate in the microwave or over a double boiler and mix in some cereal. Drop spoonfuls onto a cookie sheet to cool until they harden (if you can wait!) and enjoy! You can use any cereal for this; my fave is Corn Flakes.
In place of bread crumbs. Lightly crush cereal and use in place of breadcrumbs to coat chicken or fish, or to top a casserole. You can also use crushed cereal as a binder for meatballs, meatloaf, or croquettes.
As a tart or pie crust and topping. Use crushed cereal instead of graham cracker crusts or regular pie crusts. It's so much more interesting and you can customize your pie by creating a crust to complement the type of pie you're making.
Try these new ways to enjoy cereal and I'm pretty sure you'll love them! Comment with creative ways you eat cereal.
If you enjoyed this article, Get email updates (It's Free)