I challenge anyone to name something that can make you feel more glamorous than mascara. Whether you're getting dressed up to go out to a party or a formal event, or just having a casual day in jeans, a coat of mascara on those lashes takes your look to the next level. I believe mascara is a must-have even on days when you're lucky if all you can do is brush your teeth and throw on some reasonably clean clothes. Hold on- I mean: mascara is a must-have especially on those days!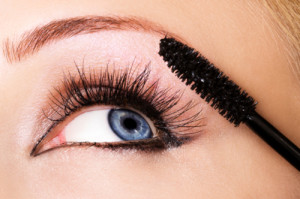 If you're not a mascara devotee, I recommend trying it and seeing how the boost it gives to your look can really boost your mood. The key is finding the right mascara for you and knowing how to apply it properly. The first thing to decide on is color. The basic colors are black and brown, in more or less intense shades. Figure out what works best with your eyes, hair, and skin. Those are the classics and they always work, but if you're feeling adventurous and creative, try a color! Check in here for a peek at the latest shades and tips on how to wear them. For a more traditional look, stick with the blacks and browns. A dark brown can be the perfect compliment to a casual look. Your lashes will frame your eyes and perk up your face without making you look like you tried too hard. For a bit more punch black is the way to go.
It's really important to know how to apply mascara, since you want your lashes to be coated but not clumpy. This depends a little bit on the formula you choose, but mostly on the application. Wipe off excess mascara from the wand before you start and you should be okay. Wiggling the wand as you apply helps eliminate clumps, as well. Start with the wand at the base of the lashes, since it's the mascara at the root of your lashes that will help create the illusion of length, and wiggle the wand as you pull it up through your lashes. This will separate the lashes and help avoid clumps. If you want to apply more than one coat, make sure you pile on that mascara while it's still wet.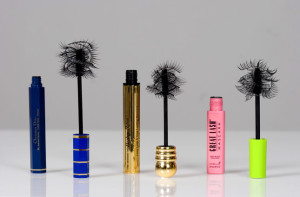 There are women who will swear that expensive mascara is the only way to go, but I've never been convinced. I don't think it's necessary to spend over  $20 on mascara if there are less expensive alternatives that work just as well. My favorite drugstore mascara is Cover Girl Clump Crusher. I love it and it usually costs about $8. I think I covered the basics here, but it's really important to talk about safety. First of all- never share mascara or other eye makeup. It's a great way to spread eye infections and nobody wants that. Because mascara is a liquid and you dip the same wand back in the tube after it touches your eye, it can breed bacteria. After two or three months you should toss your mascara to avoid infection. Not too complicated, right? So try some mascara and see how great it makes you feel!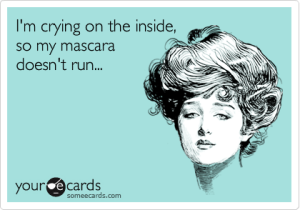 If you enjoyed this article, Get email updates (It's Free)