I honestly can't remember how it came up, but we were hanging out around the office the other day when someone mentioned the song "Who Let The Dogs Out." Remember that song from the Baha Men? It played on "Rugrats In Paris: The Movie" in 2000 and practically every sporting event around that time. It was really popular even though it was ranked third in a 20 most annoying songs poll by  Rolling Stone in 2007 and first on Spinner's "Top 20 Worst Songs Ever" list in 2008.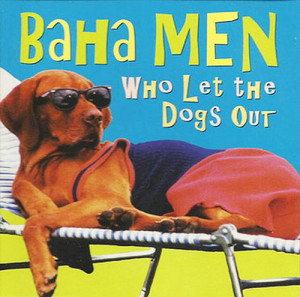 So, getting back to the office conversation… Someone commented that the song was about ugly women. A comment to which all the men laughed, or maybe even guffawed (I think- if I'm clear on what a guffaw actually is) and the women groaned. Does everything always have to be sexist? I always just assumed the song was about dogs- why would I think anything else?  Then we all got back to work. But on my way home, the song popped into my head again and I couldn't stop thinking about it. Not necessarily about that particular song, or girls, or dogs, but about the idea that a song can totally change meaning when you think about the words meaning more that what they seem at first listen. Since the discussion was about "Who Let The Dogs Out," I looked up the lyrics just for fun. Turns out it's a long song with lots of words even though I don't know anyone who ever knew the lyrics beyond "Who let the dogs out? Who? Who? Who?"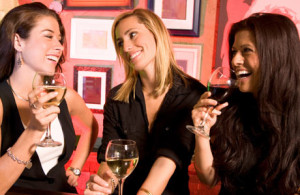 And wouldn't you know it- the dogs in the song are not just really dogs! But they're not ugly girls either- the dogs in the song are disrespectful men who hit on girls at a party! In case anyone's interested, here are the lyrics to "Who Let The Dogs Out?" And for fun, here is something interesting I found about the meanings behind songs from the 80′s.
If you enjoyed this article, Get email updates (It's Free)