Any Seinfeld fans out there? Remember the episode where Kramer has his clever idea for a coffee table book about coffee tables? I thought about this the other day because I found myself in need of a coffee table. Not just for decorating, though the room could use that, too. No, I really needed a table on which to put my coffee. My daughter and I were waiting for her carpool one morning and because it was chilly, and we were tired, we decided to wait inside by the window, sitting on the couch. Did I mention that I was tired? So it goes without saying that my coffee mug was there with us, too. And it being 2014, my iPhone, as well. At some point I needed two hands to play my game or open an email- it was early and I don't remember which thing I was trying to do. The point is that I had to put my coffee down and there was no place for me to do that. "Wouldn't it be great if I had a little table here by the couch," I thought, "I would have someplace to put my coffee." At that point, some caffeine must have kicked in and I thought "Oh…coffee table!" What a brilliant invention, and what a brilliant name for it!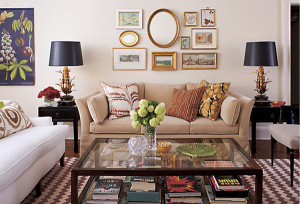 So I get the whole coffee table thing now and I realize that I need one. For ages, I've thought that I should get something to put near the couch but I'm not good at making decisions and I never felt like spending money on what I always considered a nonessential piece of furniture. None of that has changed except that I now understand that a coffee table is actually an essential piece of furniture, so my search has begun. I still don't think I need to spend too much, though, since there are so many places to buy really nice furniture without straining your wallet. I've also been doing my homework to get some good ideas about choosing the perfect one to fit my needs and my decor, so I have lots of tips to share.
Style is a matter of taste, so each coffee table buyer should look for what appeals to her and what goes well with the other furniture already in the room. Decide if you want your coffee table to also function as storage, and then you can find options with drawers or a shelf underneath. Ideally, a coffee table should be 18 inches away from the edge of a sofa or chair. This is close enough to put down a drink (coffee!) or magazine- or coffee table book ;)- but also roomy enough to stretch your legs. The height of a coffee table should be about one or two inches lower than the seat of your sofa. The standard height is usually 16-18 inches, but if you have a high sofa, you'll need one a little higher. If you have small kids, a round table might be a good idea so that they won't hurt themselves on sharp corners. Coffee table can be made of almost any material- wood, metal, glass- and this is also a style choice, although you should probably consider what is most practical for you. Lacquer is an exciting option because it comes in many colors. You might even want to make a boldly colored coffee table the focal point in your living room or den.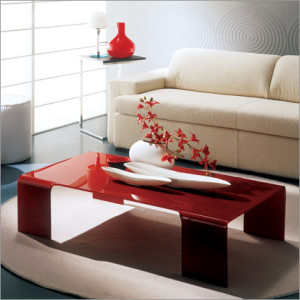 As far as inexpensive shopping venues, I can refer you to some classics. Overstock.com is always a good go-to place for interesting but reasonably priced furniture. Last I checked, Target had many choices in a range of prices, and I recently discovered Wayfair.com, a great source for stylish furniture and household items at prices that will make you happy.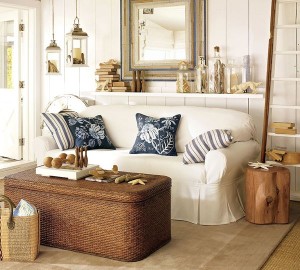 If you enjoyed this article, Get email updates (It's Free)